News & Updates
Guangdong Province

"Guang" itself means "expanse" or "vast", and has been associated with the region since the creation of Guang Prefecture in AD 226. "Guangdong" literally means "expanse west".
Overview
Guangdong is sometimes called "the factory of the world" and contributes roughly 12% (US $570 billion) of China's entire economy. It is one of the richest provinces in China and is home to the production facilities and offers of a wide-ranging set of multinational corporations. It has become the most populated province in China, registering 79 million permanent residents and 31 million migrant workers.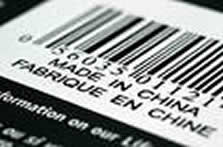 Guangdong's economic boom exemplifies the reality of the vast labor-intensive manufacturing player China has become. Recent rapid economic growth resulted from a combination of factors. In 1978 Deng Xiaoping's began to move away from a planned economy, and Guangdong's ocean access positioned it to become the economic powerhouse that it is today. With its closeness to Hong Kong and previous trading links already established, the economic boom has also since spread to neighboring provinces, and has pulled their populations inward.
The Pearl River Delta in Guangdong is one of China's most densely cultivated areas. Situated right at the top of this river delta at the confluence of the North River, East River and West River is the provincial capital city of Guangzhou, which was formerly known as Canton to the western world. Historically, it has had extensive trading links with the rest of the world. In the 16th century, European merchants did trading via the South China Sea and it became the touch point for trade and contact with the rest of the world. In the 19th century, it was also a major port of exit for laborers to the US and Canada and many overseas Chinese communities originated from this major city.
Culture & Legend:
Legend tells that Guangzhou was founded by Five Immortals riding five rams, each ram planted a stalks of rice grain which symbolizes abundant of harvest or prosperity. So, at times it is also referred to as 'Yang Cheng' which literally means 'Goat City'(pictured here.) In Guangzhou there is the Ancestral Temple of the Chen Family, whose family was key to its development. There is also the Sun Yat-sen Memorial Hall located in Guangzhou to honor the person who is considered to be the founder of modern China.
Things to Do & Places to See:
Guangdong has some picturesque mountain spots. One can climb Guangdong's four famous mountains: Danxia Mountain in the north; Xiqiao in the South China Sea; Luofu Mountain in Boluo, in the West and the Dinghu Mountain in Zhaoqing
Chime-Long Paradise
in Guangzhou is the largest amusement park in China and boasts the Tenth Ring Roller Coaster which has the longest running distance in the world. There is also the Chime-Long Circus and the Panyu Xiangjiang Safari Park that stretches over more than 140 acres and contains more than 60 attractions. There are six koalas from Australia, and such rarities as the white tiger and pandas. The resident wildlife also includes deer, tortoises and all kinds of rare animals and birds from all over the world.
Shenzhen is also a key city in Guangdong, and is called the "City of Joy". This city is known for its dragon dances, lion dances and steed dance events year round. There is a splendid "A round-the-world trip in one day" exhibit at the Window of the World exhibit. It showcases scale models of the world's famous structures or monuments such as the Great Wall of China, the Eiffel Tower of France and many others. In the downtown are one can find the China Folk Culture Villages which highlights the social customs and experiences of the various ethnic group within China. It is a fun place to visit with the different colorful group and cultural dances and performance representing the various ethnic groups every thirty minutes. There is also the Shenzhen Grand Theater which hosts a Theatre Festival that celebrates dance music and theatre.
In Longgang Town there is a Dragon Dance Art Festival which offers entertainment and culture year round. There are Dragon related gardens, sculptures, parks, and of course, dance and festivals. The Dragon dance is the most popular cultural expression and there are many groups that perform the dance in town and abroad. With more than 100 presentations of Dragon, Lions and Qilin dances, it is an on-going, year-round event.

Special Events: Fall 2010
During November 12-27, a key sporting event -- the Asian Games will take place in Guangzhou. These games are similar to the Olympic event, but on a smaller scale, with invitations primarily to the Asian countries within the region. It is expected to be a large and important event. A ceremony was recently held to launch the "Asian Games Guangzhou Tour" Volunteer Service Day Campaign. It was organized by the Guangzhou Asian Games Organizing Committee (GAGOC) and local government departments. One of the representatives on hand was Xie Xingfang, a former badminton world champion and member of the Asian Games Volunteer Hall of Fame.
There is also a Habitat for Humanity building trip taking place this November in Guangdong province, organized by Lotus Travel. Families with children 14 and older and individuals 16 and older may join this special trip. There is first one week of traditional touring, which is followed by one week of volunteering. Click http://www.lotustours.net/Newsletter/2010/Jan/Habitat.shtml for the volunteer week details.
If you would like to plan your return trip to China and spend time exploring Guangdong, we can help. Contact Louie Yi at louie@lotustours.net to assist you with planning a trip involving Guangdong province. Louie and his wife Lea Xu and their three daughters currently reside in Guangzhou.