China Homeland Heritage Tour
This is the most convenient tour to take if you plan to visit orphanages that are located in provinces in Southern China, such as, Fujian, Guangdong, Guangxi Guizhou, Hainan, Hunan or Yunnan. The trips to your child's province on days 12-14 are customized according to your preferences and price is determined accordingly.

Besides bringing back good memories, all travelers will be able to go sightseeing and enjoy hands on cultural activities such as biking and enjoying the great sceneries in Yangshuo, flying kites at Tiananmen Square in Beijing, and visiting Zhu Jia Jiao, an ancient town which retains its traditional Chinese paintings with its quaint buildings, traditional arched bridges and willow lined canals.

This tour intends to help adoptive families and their children to recapture the sweet memories made during their initial contact in China. Little explorers will have the chance to tour around the Shamian Island area.: They will be able to visit important landmarks in the process of completing their adoption: visiting the old American Consulate, the medical clinic where adoption medical exams are conducted, the photo shop where children's photos were taken and many more sites.
Tour Overview
Tour Code: CHDT-10
Trip Duration: 16 days/15 nights
Beijing, Xian, Chengdu, Guilin, Guangzhou
Departure Dates:
Every Friday
Day 1 : US/Beijing
Begin your tour to China's most popular historical sites and cities today when you depart from the US gateway city for Beijing.
Day 2 : Beijing
Arrive at the Beijing International Airport. Your private English-speaking guide and driver will bring you to the hotel upon your arrival. Have a good rest tonight and soak in the arrival to your child's birth country while you adjust to your new time zone and surroundings.
Day 3 : Beijing
Begin your day with a tour at the Forbidden City. Listed as a world heritage site in 1987, the Forbidden City contains the largest group of intact palace structures in the world. The palace is 720,000 square meters in size and contains 9,999 rooms, numerous pavilions, gardens and courtyards. Then visit the Tiananmen Square. Noted as the largest city square in the world, the square was initially designed for political rallies and important gala events. Today the square is flanked by the Forbidden City in the north, the Great Hall of the People in the west, Mao TseTung's Mausoleum in the south and the Museum of Chinese Revolution and the Museum of Chinese History in the east. This afternoon, stop by at the major 2008 Olympic Venues including the National Stadiums - "Bird's Nest", the National Aquatics Center - "Watercube" on the way to the imperial gardens of the Summer Palace. The palace was originally built in 1750 and was rebuilt in 1886. Located in the western outskirts of the city, the Summer Palace is the leading classical garden in China and a UNESCO world heritage site.
Day 4 : Beijing
Visit the UNESCO world heritage site today. Begin your day with a tour at the MuTianYu section of the Great Wall. Constructed more than 2,000 years ago by China's first emperor, the ancient wall is the world's longest man-made structure at approximately 4,000 miles in length.
Day 5 : Beijing/Xian
Explore the fascinating Hutong neighborhoods. Beijing's oldest Hutongs were constructed during the Yuan, Ming and Qing dynasties. Your tour will take you through some of the best-preserved Hutong neighborhoods, which represented the history, culture and lifestyle of old Beijing. After a special homemade lunch at a local family residence in the Hutong Lane area, your family can learn how to make your own kites under professional instructions, and then fly your handmade kites with others at the Temple of Heaven which is China's largest temple and altar. It is often regarded as the most recognizable symbol of China. Early this evening, get onboard a luxury express train for your overnight journey to Xian.
Day 6 : Xian
Arrive early this morning in China's ancient capital city of Xian. Known as ChangAn in ancient times, Xian was the capital city of China for 1,062 years (13 dynasties and under the reign of 73 different emperors); visit the Xi'an Museum for an in-depth look at China's extensive history with more than 2,000 items on exhibit. In the afternoon, get on top the 950-year-old city wall and ride a bike; be sure to enjoy the panoramic view of the city. Built during the early Ming Dynasty with a core of mud covered by three layers of bricks, it is the only city wall that remained intact in China today.
Day 7 : Xian
Embark on an amazing historical and cultural adventure today and begin with an exploration at the Terracotta Warriors and Horses Museum, where you will find lifelike terracotta soldiers, horses, chariots and weapons created more than 2,000 years ago to guard the first emperor's tomb. Their vibrant painted details worn away during weathering, thus revealing their original earthy color. Learn to make JiaoZi (traditional Chinese dumplings) in a local restaurant and have JiaoZi lunch there. This evening, relax and unwind. Enjoy recording your experiences of the day in a journal or just lounging in your fine hotel room.
Day 8 : Xian/Chengdu
You will fly to Chengdu from Xian today. Visit the SiChuan Embroidery Research Institute in afternoon.
Day 9 : Chengdu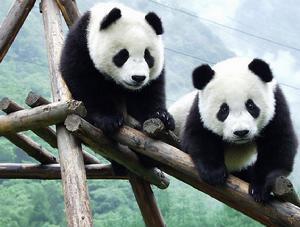 Embark on an extraordinary journey to the Panda Breeding Research Base this morning. After lunch, visit the fascinating SanXingDui Museum. Little is known about the mysterious beliefs of the SanSingDui, yet visitors can gain a sense of the culture through intriguing displays of ancient and rare artifacts used in daily life and religious ceremonies.
Day 10 : Chengdu/Guilin
Your local English-speaking tour guide and driver will meet you at the hotel lobby and bring you to the airport for your flight to Guilin. After lunch, explore the Reed Flute Caves. Enjoy the gorgeous views of beautiful backdrops created by the cool atmosphere and colorful lighting displays inside the caves as you pass by many fanciful shapes (don't forget to look for the Monkey King). Visit Guilin Art Museum where you could learn the basic techniques of Chinese calligraphy and landscape painting; certainly a fun activity for both adults and children. You will also meet 4 -6 years old local children there who spend most their weekends there for art class. Your local English-speaking tour guide and driver will meet you at the hotel lobby and bring you to the airport for your flight to Guilin.
Day 11 : Guilin/Yangshuo/Guilin
After breakfast, embark on a Li River scenic cruise and enjoy a delicious lunch onboard. The landscape of Guilin is noted as the most gorgeous in China, with sparkling clear waters and magnificent green hills; you will see fishermen fishing with their trained cormorant birds occasionally as well. Your children will be excited to watch water buffalos either grazing along the riverbanks or taking lazy afternoon swims.
Day 12 : Guilin/Province
Depart Guilin and travel to the capital city of the designated province for an orphanage visit. Lotus guides will sensitively and carefully assist your family as you embark on this most meaningful portion of your return trip. On this initial day of the city visit, one can spend time strolling the area and absorbing a sense of the city and locale.
Day 13 : Province
Design the itinerary you wish for the hometown area visit. Most often it includes an orphanage visit and meeting staff in the morning, followed by a lunch meal at a local restaurant. If desired, we have guides are also trained to assist adoptees/families who choose to explore clues for birth family connections. Please let us know your goals and we will customize plans according to your objectives. You may contact iris@lotustours.net to discuss additional questions.
Day 14 : Province/Guangzhou
This morning take some final glimpses around your child's province to capture your special memories. After breakfast, depart for Guangzhou.
Day 15 : Guangzhou
After breakfast, tour around Shamian Island: stop at the medical clinic where adoption medical exams are conducted and visit the photo shop where your child's visa photo was taken. In the afternoon, take another trip down memory lane when you visit the American Consulate. Your guide will then escort you to a local park where you can linger and relax while enjoying a story-time of traditional Chinese folktales to deepen your understanding of the rich cultural heritage of your child.
Day 16 : Guangzhou/US
Please meet your private English-speaking tour guide and driver at the hotel lobby and travel to the Guangzhou New Bai Yun Airport for your international flight back to the United States. Cross the International Dateline and arrive home on the same day.
REMARKS:
B = Breakfast L = Chinese Lunch D = Chinese Dinner
CA= Air China CZ=China Southern Airline MU=China Eastern Airlines
Valid: Apr 01, 2023 - Mar 31, 2024
| | | | | |
| --- | --- | --- | --- | --- |
| | 1 Person | 2-5 Persons | 6-9 Persons | Hotel Single Supplement |
| Standard Class | $4820.00 | $2870.00 | $2150.00 | $480.00 |
| Deluxe Class | $5090.00 | $3010.00 | $2290.00 | $590.00 |
| Superior Class | $5390.00 | $3180.00 | $2440.00 | $710.00 |
Note: child price is 80% of adult price.
City
Standard Class
Deluxe Class
Superior Class
Beijing 

.

Phoenix Palace Hotel
Novotel Peace Hotel
Great Wall Hotel
Xian 

.

Tang City Hotel
Holiday Inn Xi'an Big Goose Pagoda
Grand Park Hotel
Chengdu 

.

Chengdu Ibis Hotel
Minshan Lhasa Grand Hotel
Chengdu Tibet Hotel
Guilin 

.

Guilin Days Hotel
Guilin Exhibition International Hotel
Guilin Exhibition International Hotel
Guangzhou 

.

Guangzhou HaiJun Hotel
Hotel Landmark Canton
Guangzhou China Hotel
| | | | | | | | |
| --- | --- | --- | --- | --- | --- | --- | --- |
| Hotel | Indoor Pool | Outdoor Pool | Gym | Safe Box | Refrigerator | Hair Dryer | Kitchen |
| Phoenix Palace Hotel | | | | | √ | √ | |
| Novotel Peace Hotel | √ | | √ | √ | √ | √ | |
| Great Wall Hotel | | √ | √ | √ | √ | √ | |
| Tang City Hotel | | | | | | √ | |
| Holiday Inn Xi'an Big Goose Pagoda | √ | | √ | √ | √ | √ | |
| Grand Park Hotel | | | √ | √ | √ | √ | |
| Chengdu Ibis Hotel | | | √ | | √ | √ | |
| Minshan Lhasa Grand Hotel | | | √ | √ | √ | √ | |
| Chengdu Tibet Hotel | | | √ | √ | √ | √ | |
| Guilin Days Hotel | | | | √ | √ | √ | |
| Guilin Exhibition International Hotel | √ | | √ | √ | √ | √ | |
| Guangzhou HaiJun Hotel | | | | √ | | √ | |
| Hotel Landmark Canton | | | | √ | √ | √ | |
| Guangzhou China Hotel | | √ | √ | √ | √ | √ | |
Inclusions
Beijing/Xian soft sleeper train tickets
Airfare of Xian/Chengdu/Guilin
Airport/hotel/airport (or train station) transfer as listed on itinerary
Tour price includes hotel accommodations, sightseeing and meals as noted in the itinerary, intra-China airfare, private transfers and ground transportation, and the services of an English- speaking guide and driver.
Hotels and meals as stipulated on itinerary
All prices are quoted in US Dollars and are subject to change without notice. Please check at time of booking
All prices are quoted per person based on two people sharing a room (double occupancy). Single supplement applies for single travelers
Exclusions
US/Beijing, Guangzhou/US international airfare. Please contact us for discount international airfare starting from your city
Passport and/or China Visa Fees
Some meals
Tips to guides and drivers
Expenses of a personal nature
Provincial Civil Affair Bureau orphanage visit filing fee
Side trips to the designated provinces on Day 12-14 and the airfare of Guilin - province city - Guangzhou which can be arranged with extra cost by us
Optional program
Note: Customer Commitment - Each Lotus agent is committed to respond to each email with an acknowledgement of receipt within 24 hours. If you do not receive email acknowledgement within 1 business day, please check your spam box for our agents'response e-mail or send your notice to
louie@lotustours.net
or call 1-800-956-8873.
To review full listing of terms and conditions, refer to:
http://www.lotustours.net/info/terms.shtml